Written on October 17, 2022 by Austin Matz
Curious to learn exactly how many years a slate roof will last? Call PRS Roofing at 800-750-9198 to find out!
Slate roofing systems provide superior longevity, durability, and protection for your home, particularly compared to other roofing materials. In fact, contractors often refer to slate roofing as "lifetime roofs" because they can last for decades. How long do slate roofs last? Read on for a quick guide to slate roofing, including its estimated lifespan, factors that affect its durability, and how much ROI it can provide homeowners.
How Many Years Does a Slate Roof Last?
How long do slate roofs last before they require major repairs or replacement? Well, it depends.
Slate roofs are complex and require installation from a trained and experienced contractor. With proper installation and regular maintenance, slate shingles can last anywhere from 100 to 200 years. For a little perspective, asphalt shingles last around 20 to 25 years, and concrete tiles about 50 years.
What Factors Affect the Durability of Slate Roofing Material?
Slate tiles can last for over 100 years in optimal conditions and with professional care. However, certain factors can affect its lifespan. Here are the biggest risks to the durability and longevity of slate roofs in Florida:
Climate and weather: Florida has a warm, muggy climate and frequently experiences severe storms and hurricanes, which can easily damage roofing material.
Bright sun: The sun's UV rays are much more intense in Florida due to its close proximity to the equator. Those harsh rays beat down relentlessly, causing gradual roof deterioration. Plus, the warm weather and sunshine encourage excessive moss, algae, and mold growth.
Salty air: The salty ocean air in Southern Florida can damage organic roofing materials by causing corrosion.
In addition, a lack of regular inspections, proper maintenance, and routine repairs can also reduce the lifespan of your slate roof.
How Can You Make a Slate Roof Last Longer?
You can make your slate roof last as long as possible by opting for professional installation and scheduling annual inspections. It's also essential to remain current with necessary repairs, particularly structural issues. Slate shingles are very heavy and require a solid structural foundation to support the extra weight. Applying temporary weatherproofing can also provide additional protection.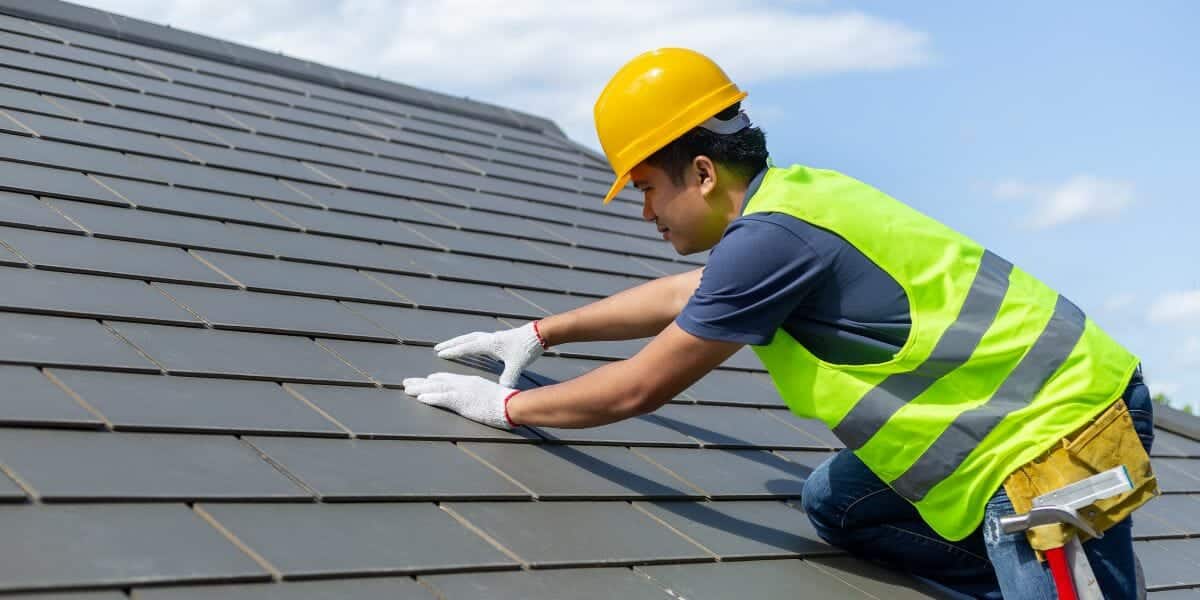 What's the ROI On a Slate Roof Installation?
Slate roofs are expensive, but their long lifespan is definitely worth the added expense. Installing a slate roof can provide an ROI (return on investment) of up to 85%! For example, a $35,000 installation cost would ultimately recoup $29,750 of your original investment.
Contact PRS Roofing Today for All Your Residential and Commercial Roofing Needs
So, how long do slate roofs last? With professional installation and regular care, a slate roof can last up to 150 years. If you're considering a slate roof installation, we can help. At PRS Roofing, we can handle all your roofing needs, from traditional asphalt roof replacements to installing TPO roofing materials on commercial buildings.
Call PRS Roofing at 800-750-9198 today to request your free quote and learn more about our slate roofing services.