Trusted TPO Roofing Contractor To Transform Your Commercial Roofing Experience
In the heart of Central Florida, where the sun shines bright and the weather tests the limits, your commercial roofing needs demand excellence and durability. That's where PRS Roofing steps in, offering top-notch TPO roofing solutions tailored to withstand Florida's unique climate. With a blend of aesthetic appeal and unmatched resilience, our TPO roofs are the perfect choice for your property. Get A Free Quote today and embark on a journey to secure and beautify your commercial space.
Why Choose TPO Roofs?
TPO (Thermoplastic Polyolefin) roofing systems stand out in the realm of commercial roofing, providing a single-ply membrane that promises durability and requires minimal maintenance. Our expert team at PRS Roofing specializes in seamless TPO roof installations, ensuring a quick and efficient process that leaves you with a roof built to last. With a potential lifespan of up to 30 years and resistance to UV rays, mold, algae, and bacteria, our TPO roofs are a smart investment for any commercial property owner in Florida.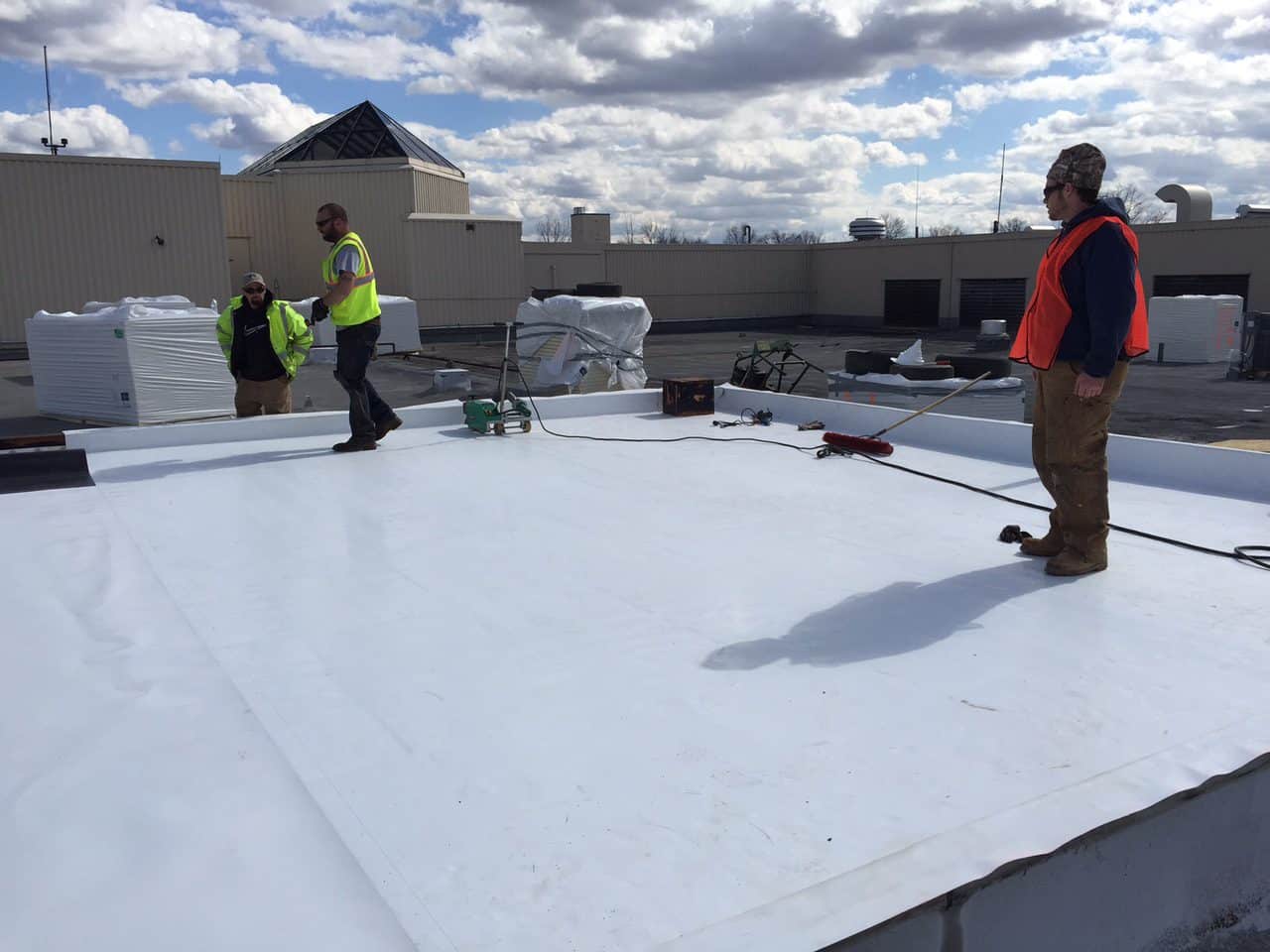 PRS Roofing: Your Trusted Partner
At PRS Roofing, we understand the importance of a reliable roof, especially in the unpredictable Florida weather. Our experienced contractors are equipped with state-of-the-art tools and a wealth of knowledge to provide comprehensive roofing services. From meticulous inspections to choosing the right materials and executing flawless installations, we are committed to delivering excellence at every step.
Benefits of Choosing PRS Roofing for Your TPO Roof
Quick and Efficient Installation: Our team ensures a swift and smooth installation process, minimizing disruption to your daily operations.
Energy Efficiency: With UV-resistant properties, our TPO roofs contribute to lower utility bills, making them an eco-friendly and cost-effective choice.
Aesthetic Variety: Choose from a wide range of colors to match your property's style and enhance its curb appeal.
Long-Lasting Durability: Invest in a roofing solution that stands the test of time, providing peace of mind and long-term savings on maintenance.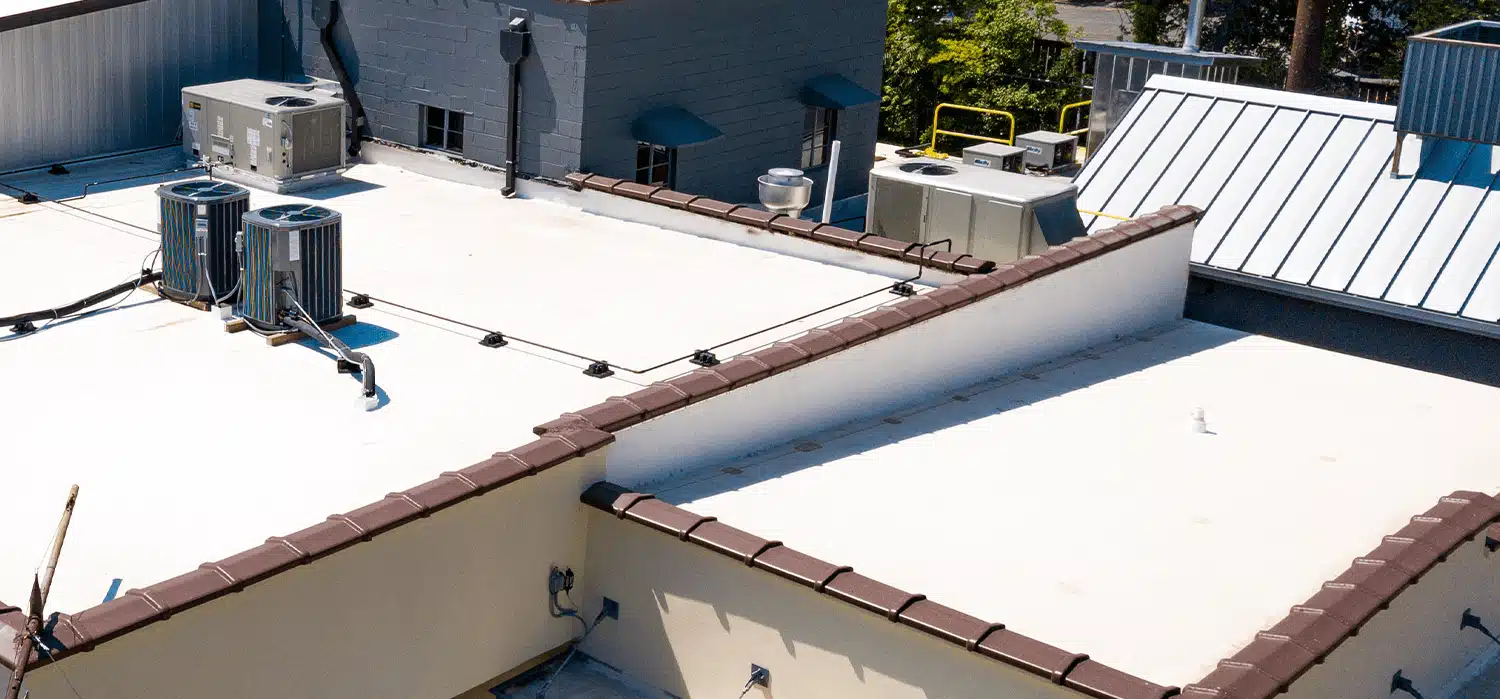 Get A Free Quote Today!
Don't settle for less when it comes to protecting your commercial property. Choose PRS Roofing and experience the difference of a TPO roof installed with precision and care. Call us at (800) 750-9198 or click here to get a free quote and take the first step towards a safer, more beautiful commercial space.
Frequently Asked Questions
What is TPO Roofing?
TPO, or Thermoplastic Polyolefin, is a single-ply roofing membrane known for its durability, energy efficiency, and ease of installation. It is a popular choice for commercial buildings, especially in climates like Florida's.
How long does a TPO roof last?
With proper installation and maintenance, a TPO roof can last up to 30 years. The lifespan can vary based on factors such as weather conditions, installation quality, and maintenance practices.
What are the benefits of choosing a TPO roof for my commercial property?
TPO roofs offer several advantages, including UV resistance, energy efficiency, a variety of color options, and resistance to mold, algae, dirt, and bacteria. They are also easy to maintain and have a long lifespan.
How is TPO roofing installed?
TPO roofing can be installed using various methods, including mechanically attached, plate bonded, adhered, or ballasted. The choice of installation method depends on the specific requirements of your building and roof.
Can PRS Roofing help me decide if a TPO roof is the right choice for my property?
Yes, the experts at PRS Roofing will conduct a thorough inspection of your property, discuss your specific needs and preferences, and provide a recommendation on the best roofing solution for your commercial building.
How can I get a quote for TPO roofing installation from PRS Roofing?
You can easily get a free quote by calling PRS Roofing at (800) 750-9198 or by visiting our Get A Free Quote page and filling out the contact form.