Transform Your Property with PRS Roofing: Your Premier Metal Roofing Contractor in Central Florida
In the heart of Central Florida, PRS Roofing stands out as the leading metal roofing contractor, dedicated to transforming homes and commercial spaces with top-tier roofing solutions. Our expertise in standing seam metal roofing not only guarantees unparalleled durability but also infuses a unique style that elevates your property's curb appeal. Choose PRS Roofing, and secure your investment with our exceptional installation, repair, and maintenance services.
Why Your Roof Matters
Your roof is a critical component of your property, offering protection against the elements and significantly contributing to its aesthetic appeal. Embarking on a roofing project is a significant decision, and it demands the expertise of seasoned professionals. At PRS Roofing, we are equipped with the right tools and a team of experienced contractors ready to provide reliable and efficient metal roofing services.
Get A Free Quote Today! Click here or call us at (800) 750-9198 to start your roofing journey with PRS Roofing.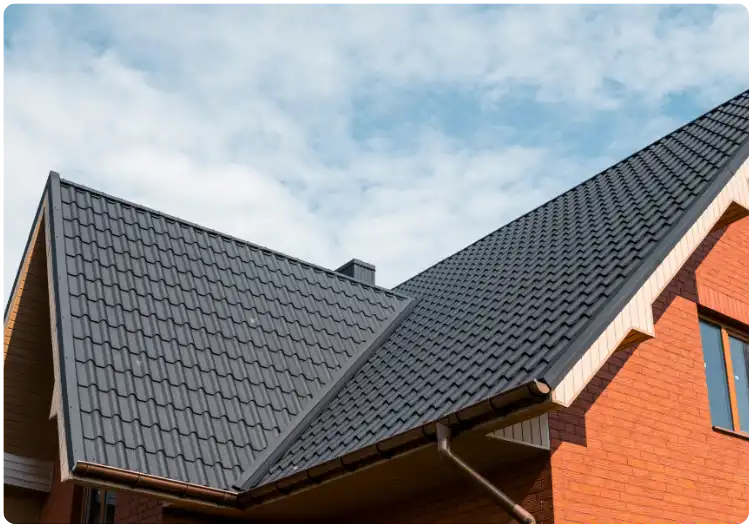 The Unmatched Benefits of Metal Roofing
Choosing standing seam metal roofing is a smart investment for both homeowners and business owners. This roofing option excels in durability, energy efficiency, and aesthetic appeal, ensuring your property is well-protected against harsh weather conditions. The sleek and modern design of our metal roofing not only enhances the appearance of your property but also provides a leak-resistant and visually appealing solution.
Minimal Maintenance, Maximum Durability
With PRS Roofing, you can enjoy a roofing solution that requires minimal maintenance, saving you time and money in the long run. Our metal roofs are designed to withstand the diverse weather conditions in Florida, ensuring longevity and durability. Plus, the lightweight nature of our metal roofing means quicker and easier installation.
Eco-Friendly and Energy-Efficient Solutions
Our metal roofing materials are recyclable, reflecting our commitment to providing environmentally friendly roofing options. By choosing PRS Roofing, you are making a sustainable choice, investing in a reliable and eco-friendly roofing solution.
Innovations in Metal Roofing
The metal roofing industry is constantly evolving, and PRS Roofing is at the forefront of these innovations. Our use of galvanized steel ensures your roof is not only durable but also energy-efficient. The reflective properties of our roofs reduce heat absorption, keeping your property cooler and reducing energy consumption.
Get A Free Quote Today! Click here or call us at (800) 750-9198 to discover how PRS Roofing can enhance your property with our innovative metal roofing solutions.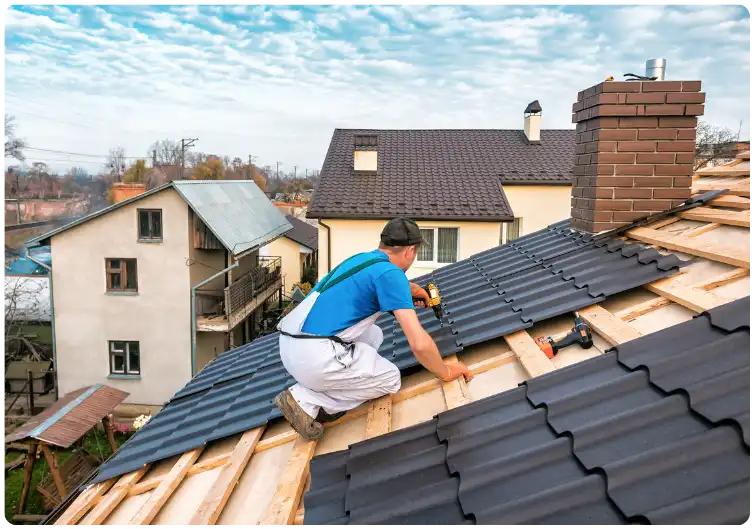 Why Choose PRS Roofing?
At PRS Roofing, we pride ourselves on using high-quality equipment and providing professional expertise for every roofing project. We offer a comprehensive range of services to meet the unique needs of Central Florida homeowners. From repairs to re-roofs, we are here to ensure your roofing project is a success.
Get A Free Quote Today! 
Click here or call us at (800) 750-9198 to take the first step towards a durable, energy-efficient, and aesthetically pleasing roofing solution with PRS Roofing.
Frequently Asked Questions
Is a metal roof a good idea for Central Florida?
Metal roofs are a great choice for Florida's climate. They are durable, long-lasting, and resistant to extreme weather. With excellent protection against hurricanes, high reflectivity to reduce heat absorption, and fire-resistant properties, metal roofs can handle the hot and humid environment. They also require less maintenance and efficiently shed rainwater.
These advantages make metal roofs popular among Florida homeowners. Consult a professional roofing contractor for guidance on selecting the right metal roofing system for long-lasting performance. They can also provide efficient solutions for repairs and ensure continued protection for your property.
What are the disadvantages of a metal roof?
While metal roofs offer advantages, it's important to consider potential disadvantages. One concern is the initial cost, as they are more expensive upfront compared to traditional materials. Noise during heavy rain or hailstorms is another drawback, but insulation and underlayment can help mitigate this. Metal roofs can also dent if hit by large objects or hail, although modern systems are designed to be durable. To avoid leaks, hire a professional experienced in metal roof installation. Consulting a roofing expert can help determine if metal roofs are the right choice for your needs and budget.
How much does a metal roof in Central Florida cost?
The metal roof in Florida varies based on factors like roof size, complexity, metal type, and installation requirements. While metal roofs have a higher upfront cost, they offer long-term benefits like durability and energy efficiency. Lasting over 50 years with maintenance, metal roofs are resistant to fire, insects, and rot, making them a reliable solution for Florida's climate. These roofs are highly energy-efficient, reflecting sunlight and reducing cooling costs. Consulting with a professional contractor is important for proper installation and. Invest in a high-quality metal roof to increase property value and protection.
What type of metal roof is best for Central Florida?
When choosing metal roofing, prioritize energy efficiency. Metal roofs reflect sunlight, keeping interiors cool and reducing the need for cooling systems. They are durable, long-lasting, and low-maintenance, providing reliable protection for decades. Opting for a highly efficient metal roof supports sustainability, reduces energy consumption, and saves on utility bills. Consult a professional roofing contractor for various options like standing seam, metal shingles, or corrugated panels. Make an informed decision that aligns with your energy efficiency goals.