Transform Your Roofing Experience with PRS Roofing
In the heart of Central Florida, PRS Roofing stands out as a beacon of excellence and reliability in flat roofing services. As a leading flat roof contractor, we understand that maintaining a flat roof comes with its unique challenges, from potential water damage to the need for a robust waterproof membrane. That's why we are here—to offer you unparalleled expertise and peace of mind. Ready to start your roofing journey? Get A Free Quote or call us at (800) 750-9198 today!
Why Choose a Flat Roof Contractor?
Flat roofs are not just a trend; they are a smart choice for both commercial and residential buildings. Their simplicity in construction and the additional space they provide are unmatched. Whether you dream of a rooftop garden or a patio for gatherings, a flat roof can make that possible. However, like any good thing, a flat roof requires attention and care. Don't wait; ensure your flat roof is in top condition with PRS Roofing. Get A Free Quote now!
Our Expertise and Materials
At PRS Roofing, we specialize in various flat roofing materials, from Built-up Roofing (BUR) and Modified Bitumen to Thermoplastic Olefin (TPO). Our team is well-versed in handling common flat roof issues such as ponding water, leaks, cracks, and UV damage. We are committed to ensuring the longevity and effectiveness of your roof.
Proactive Maintenance and Repair
We believe in proactive care. Regular inspections and maintenance are key to preventing potential issues from escalating. Our professionals are skilled in various repair methods, including patching, coating, and full replacement if necessary. We are here to provide tailored solutions to meet your roofing needs. Don't wait for issues to arise; Get A Free Quote for your flat roof maintenance and repair today!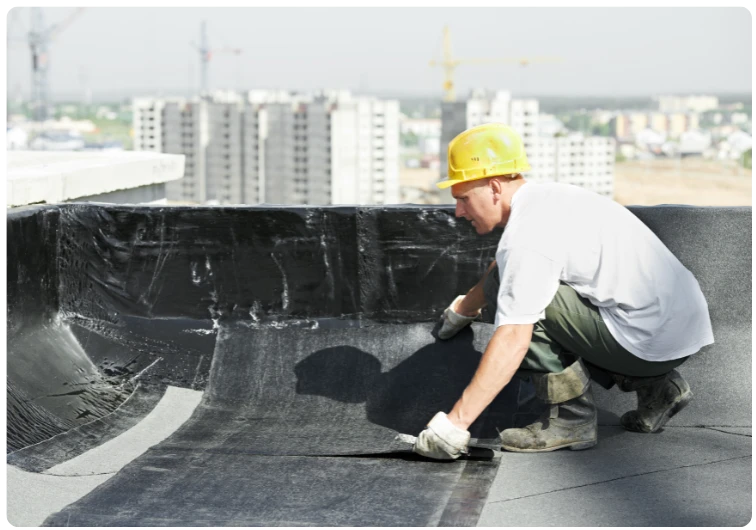 Common Flat Roof Challenges
Flat roofs are prone to specific challenges such as leakages, blistering, ponding water, and alligatoring. These issues require prompt attention and expertise. At PRS Roofing, we are dedicated to addressing these challenges head-on, ensuring your roof remains in pristine condition.
Choose PRS Roofing: Your Trusted Partner
When it comes to flat roof repair or replacement, experience, licensing, and a track record of satisfied clients matter. PRS Roofing embodies all these and more. We are licensed, insured, and have a wealth of experience in flat roofing. Our previous clients can attest to our professionalism, efficiency, and the quality of our work. Ready to take the next step? Get A Free Quote] or give us a call at (800) 750-9198 to discuss your roofing needs.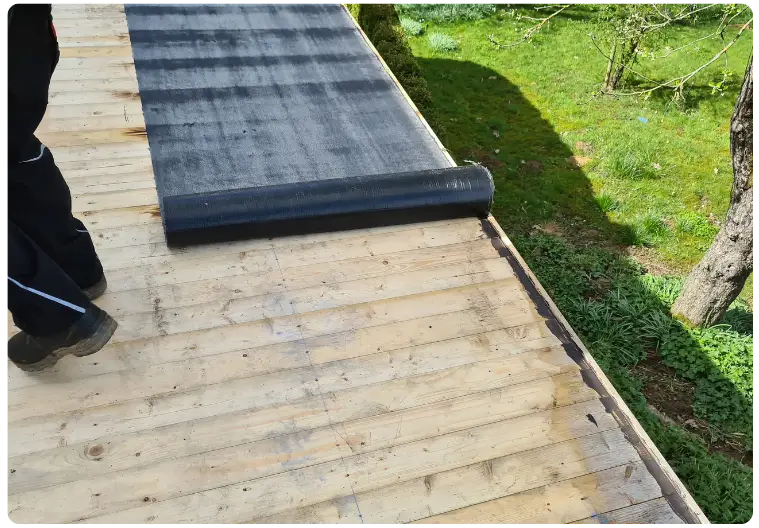 Affordable and Transparent Pricing
We believe in transparency and affordability. The cost of flat roof repairs varies, but we are committed to providing competitive pricing without compromising on quality. We take into consideration the material, extent of damage, and roof accessibility to provide you with an accurate and fair quote. Don't let budget concerns delay your roofing project; Get A Free Quote today and let us work within your budget.
Conclusion: Your Roof, Our Priority
At PRS Roofing, we are not just contractors; we are your partners in ensuring your flat roof serves you effectively for years to come. We advocate for regular inspections, prompt repairs, and preventive measures to safeguard your investment. Choose PRS Roofing today, and experience roofing services like never before. Ready to get started? Get A Free Quote or call us at (800) 750-9198 and let's make your roof our top priority.
Frequently Asked Questions
CAN A FLAT ROOF BE REPAIRED?
Yes, a flat roof can be repaired. They are vulnerable to water damage, and a waterproof membrane is needed to prevent leaks. However, the membrane needs periodic maintenance. If the membrane is damaged, it can be repaired, and the roof can be restored to its original condition.
HOW DO YOU FIX A FLAT ROOF THAT LEAKS?
To fix a flat roof that leaks, the first step is to locate the leak. Once the leak is found, the damaged area needs to be cleaned and dried. The next step is to apply a sealant or patch to the damaged area. The type of sealant or patch used will depend on the type of roof and the extent of the damage. It is best to consult a professional roofer to ensure that the repair is done correctly.
HOW MUCH DOES IT COST TO REPLACE A FLAT TOP ROOF?
The cost of replacing a flat top roof will depend on several factors, such as the size of the roof, the type of roofing material used, and the complexity of the installation. On average, the cost of replacing a flat top roof can range from $300 to $500 per square foot. However, it is best to consult a professional roofer to get an accurate estimate for the cost of replacing a flat top roof.
WHAT IS THE BEST PRODUCT TO REPAIR A FLAT ROOF?
The best product to repair a flat roof will depend on the type of roofing material used and the extent of the damage. Some common products used for flat roof leak repair include sealants, patches, and coatings. It is best to consult a professional roofer to determine the best product to use for repairing a flat roof.