Written on September 12, 2022 by Austin Matz
Looking to learn more about TPO roofing materials? Call PRS Roofing at (800) 750-9198 for answers!
Do you see white flat roofs on commercial properties around you? These buildings likely have TPO (thermoplastic polyolefin) roofs. This relatively new roofing material has grown in popularity in recent times. However, the technology behind TPO roofing materials remains a strange concept for many people.
As an efficient roofing contractor in Altamonte Springs, FL, we're in the best position to explain everything to you. Read on!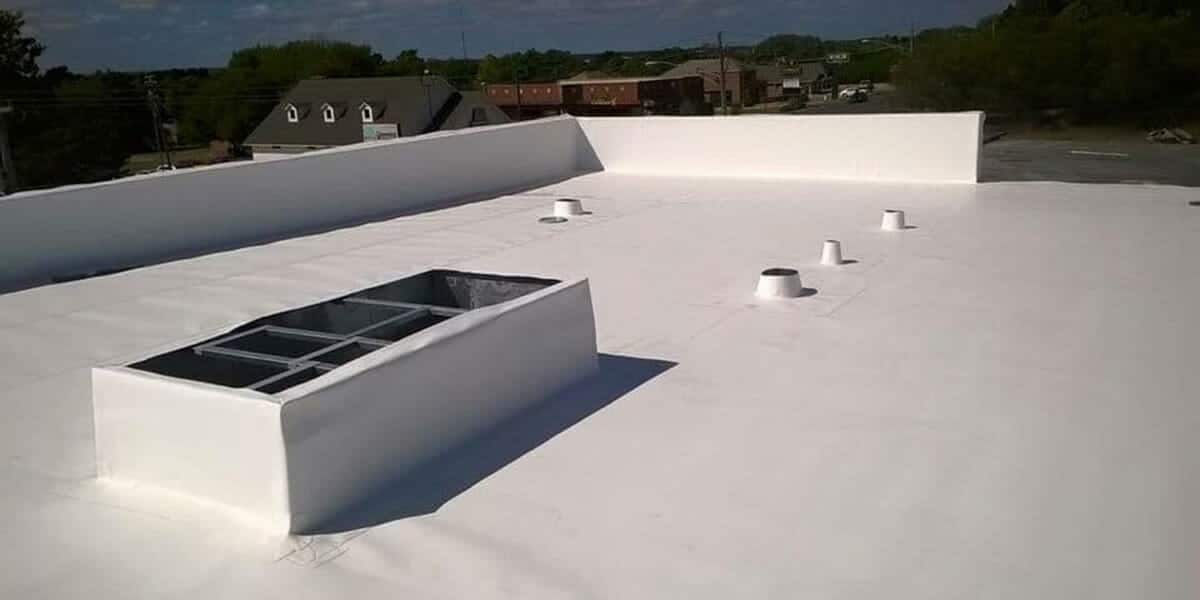 What Are TPO Roofing Materials?
TPO roofing materials are single-ply roofing membranes designed to cover low-slope roofing systems and flat roofs. Installers weld the seams on these roofing systems to the roof deck.
TPO roofs feature a thermoplastic polyolefin top layer, the scrim, and the thermoplastic polyolefin base layer. The materials in each layer include:
Ethylene-propylene rubber
Carbon fiber
Fiberglass
Talc
The result is a roofing system that lasts.
The Advantages and Disadvantages of TPO Roofing Materials
Advantages
They are flexible. The chemical composition of TPO roofing materials makes them highly flexible. They can withstand wear and tear better than other roofing materials.
They are energy efficient. TPO roofing materials reflect UV rays, lowering the cooling demand on your HVAC system.
They are durable. The welding process installers use on TPO roofs makes these roofs stronger than alternative flat roof systems that feature adhesives and tape around the seams.
They are eco-friendly. The material composition of TPO roofs means they are 100% recyclable. The material doesn't contain hazardous materials such as chlorine, which some others do.
Disadvantages
They are prone to heat damage. Although TPO roofing materials can absorb heat, some fail with prolonged exposure to heat waves.
There's no universal formula. The quality of TPO materials varies across manufacturers in the roofing industry. Therefore, consumers have to be more careful when choosing TPO roof systems.
What is the Lifespan of TPO Roofing Materials?
High-quality TPO roofing materials can last up to 25 years following professional installation. The exact duration will vary from one property to the other.
Many factors combine to determine how long the roof will last. These include:
The experience level of the installation company
The amount of direct sunlight hitting the roof
The prevailing weather conditions
Quality TPO roofs installed by qualified professionals will last longer than cheaper options.
Are TPO Roofing Materials the Best for Commercial Properties?
TPO roofing systems can work well in commercial applications. However, they may not be the best for your commercial property.
Remember, the materials are best for flat roofs. If you have a sloped roof, you may need to consider alternatives like metal roofing.
Get Expert TPO Roofing Installation Today
Have you chosen to go with TPO roofing materials for your commercial and residential roofing system? You need to work with a highly experienced roofing contractor on the project.
At PRS Roofing, we have a rich history of TPO roof installation in Debary, FL. Call us today at (800) 750-9198 to book an appointment.
Are you worried about warranties? We will explain what roof warranties cover during the consultation process.