Written on November 21, 2022 by Austin Matz
Are you looking for a reliable roofing service? Call our experts at PRS Roofing at (800) 750-9198 today!
There are a lot of different supports for roofing, both in terms of material and in terms of structure. Every building has different requirements and deals with axial forces differently. Steel is one of the most popular roof truss materials thanks to its strength and durability.
In this post, our team at PRS Roofing provides some insights into the variety of steel roof truss designs in architecture.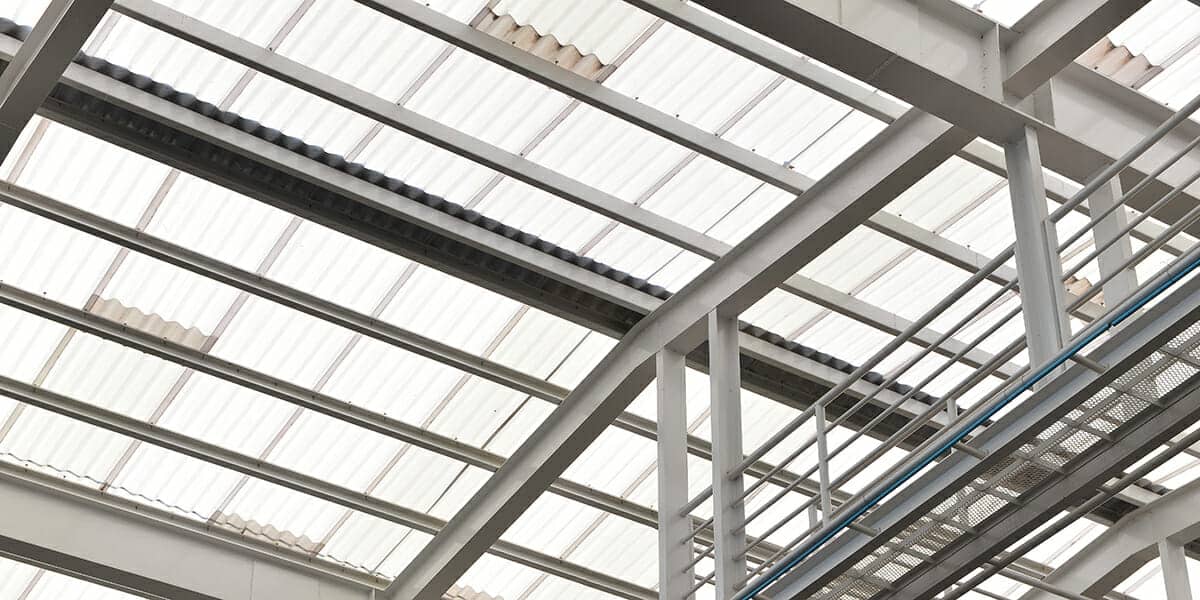 The Different Types of Steel Truss Structures
Every structure is unique, which is why so many options are available. When exploring different steel roof truss designs, you need to consider many factors, including the shape of the space, the tension resistance you need, and the span to truss depth.
North Light Trusses
North Light trusses are common in artists' studios and other areas that benefit from natural lighting. They are shaped like a triangle, and each has a long leg and a short one. The steep side is usually north-facing, which maximizes natural lighting while reducing glare.
Warren Trusses
Warren trusses prioritize even tension throughout a structure. You can typically find them in buildings that have crane girders or gantries. If you're building a roof over a wide space, Warren trusses may be the best way to shore it up.
Fink Trusses
Fink trusses are one of the most common truss designs in homes and other short structures. Their simple arrangement and ability to fit into compact spaces also make them highly sought after in small storage buildings.
Scissor Trusses
To maximize your vertical space when installing vaulted ceilings, we recommend using scissor trusses. As their name suggests, they join in the middle, like a pair of scissors. This steel roof truss design is also great for attics and other areas that have a sloped shape.
Pratt Trusses
If you've ever looked at a steel bridge, you've probably seen Pratt trusses. These support structures mix vertical and diagonal chords to form the shape of the letter N. Roofers primarily use Pratt trusses where the axial loads are high.
Saw-Tooth Trusses
Many factories and other large buildings with multiple bays use saw-tooth trusses to increase lighting. They are like North Light trusses, except they form multiple triangles. This gives them the appearance of the teeth on a saw.
Bowstring Trusses
Bowstring trusses are commonplace in large areas that require open indoor space, such as swimming pools and gymnasiums. Even indoor sports arenas use bowstring trusses for support. These trusses are shaped like a bow, with a curved top chord and a flat bottom chord.
Looking for More Info? Contact PRS Roofing Today
If you have more questions about steel roof girders or you need an impact-resistant roof, call our experts at PRS Roofing in Debary, FL, at (800) 750-9198. Our team will be glad to talk about the different structural options you have and help you pick the perfect steel roof truss designs for your property.