Written on August 22, 2022 by Austin Matz
Roof maintenance can be a costly, frustrating endeavor. However, of the types of roofing available, metal roofing might be the best long-term choice once you have considered its benefits and drawbacks. At PRS Roofing, a roofing company in Deltona, FL, our roofing contractors want you to know the metal roofing pros and cons to make the right decision about metal roofs and whether they are right for you.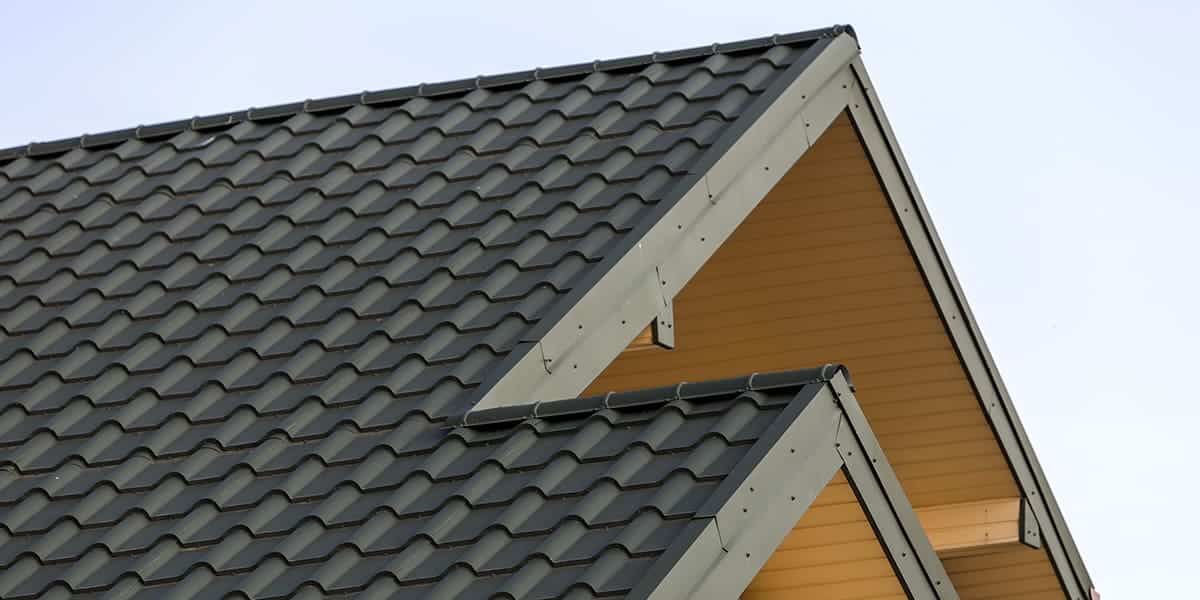 Pros of Metal Roofing
Metal Roofs Have Great Durability
Famous for extended lifespans, metal roofs can last as long as 70 years. Resistance to the elements, such as wind gusts as high as 130 MPH, makes metal roofing even more long-lasting. Warranties can cover you for 30 to 50 years, while asphalt roof warranties may cover only a fraction of that time.
Metal Roofs Are Environmentally Responsible
When removed, petroleum-based asphalt shingles go to the landfill. Metal roofs often come from previously recycled materials and can be recycled. This roof type also provides an excellent foundation for rainwater collection and solar panels if a homeowner wants further environmentally friendly options.
Metal Roofs Have Visual Appeal
Metal roofing has come a long way compared to the corrugated tin roofs of yesteryear. Options include a wide selection of colors, finishes, textures, and materials. Metal roofing also offers versatility in construction methods resulting in a vast array of style options.
Metal Roofs Are Energy-Efficient
The reflective properties of metal roofs translate to cost savings. For example, rather than absorbing energy, metal cuts down on heat in the summer, resulting in cost reductions of around 25%. Savings like this can offset the cost of installing metal roofing in the long run, especially considering the expense of replacing shingles regularly.
Cons of Metal Roofing
Metal Roofs Have Greater Cost
Metal roofs tend to run ten times the cost of asphalt. Contributing factors include materials, labor, and equipment, all of which cost more when using metal roofs. Long-term benefits and cost reductions may balance this out. However, consider this aspect carefully.
Metal Roofs Can Dent
Hail or debris can dent a metal roof — walking on some materials may also result in damage. This damage translates to higher maintenance costs, though selecting the proper material might make all the difference. Note that galvanized steel dents less easily than aluminum or copper.
Metal Roofs Make Noise
Some people like the sound of rain on a metal roof, but others find it bothersome. Add the occasional falling acorn, pinecone, or tree limb, and the experience becomes a nuisance. The good news is that layers of noise-reducing insulation and sheathing can minimize any issues.
PRS Roofing in Deltona, FL, Knows Roofing
There are many metal roofing pros and cons. Use the information above to make an informed decision about whether metal roofing might be the right choice for your project. Also, you can learn how to prevent roof leaks by reading our blog.
We will help you in selecting the best roofing materials for your needs. Contact us today at PRS Roofing at 1-800-750-9198 or contact us online to schedule a free quote appointment for your Deltona, FL, home or business.